NDIS sole trader starter course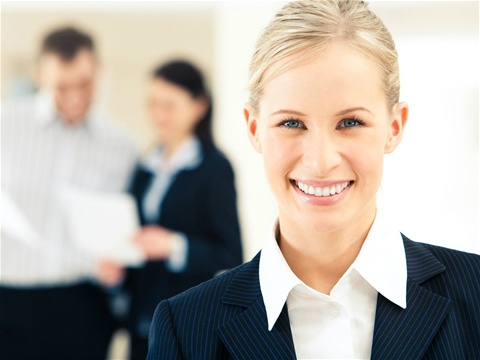 Further courses will be available - watch this space.
Imagine, being able to work in a job that isn't just about getting paid, a job that is also about the satisfaction from supporting someone else to live their life, their way. And not having to work for an organisation - you can be your own boss!
To quote the NDIS: "Many people studying for qualifications like hairdresser, electrician or mechanic dream of owning their own small business one day. Under the restrictions previously attached to funding for disability supports, this was not a career option for people working in the disability support industry.
With the introduction of the NDIS, the choice and control inherent in the ideology of self-directed supports means that, for the first time, disability support workers may consider establishing their own viable small businesses working for multiple NDIS participants.
These contractors are not tied by organisational policies; can negotiate with participants and provide more flexibility with regard to hours worked and tasks undertaken – really embracing the principle of 'the right support at the right time'."
The course will cover:
An overview of how the NDIS works in practice i.e. – the real story, not the esoteric fluffy stuff you normally hear. I follow the participant journey and discuss real case studies on how the NDIS actually works in the real world
The 'how to' of setting up as a sole trader e.g. getting an ABN, registering a business name (if required), registering with the ATO for GST (if required), getting an AUSkey, recommended insurance types, keeping accounts, etc – I will be giving lots of tips about free or low cost apps (based on my experience of what works) and information that can make your transition to becoming a sole trader less confusing
How to register with the NDIS and what is required from an eligibility and compliance viewpoint
An introduction to the 'Clusters of Support' document and how to interpret it
How to set up a 'service agreement', use the NDIS portal, invoicing (there are specific steps for a sole trader) etc
Some tips and considerations for NDIS specific business planning and marketing, including the use of social media and other marketing techniques to get yourself known.
See bottom of page for a copy of the current agenda
"I have been waiting for someone like you to come along. I wanted to change the way I work with my participants but have been continually restricted and the association I work for have not been flexible or inclusive"

Course participant (name withheld*)
Thanks so much, I enjoyed the training. You were very engaging, explaining difficult concepts of NDIS and sole trader in simple language. Really appreciate all the resources you have given.
Course participant (name withheld*)
*NB these two testimonials come from folks with day jobs who are not so keen for their boss to know what they are up to.
The course is also an opportunity to meet with like-minded people so you can start to develop a network.
I'm only interested in working with 'fellow travellers' who share my passion for providing great support to people with disability - so to register for the course you must be able to demonstrate a minimum of three years experience working in the sector. By registering you are attesting you have the skills and ability to work with people with disability.
The cost of the course will be $440.00 (GST inclusive) per participant and numbers will be strictly limited to 10 people. Price includes lunch + coffee and tea throughout the day.
Apart from being a successful sole trader myself - you can read about my 'cred' to run a course like this on the business networking site LinkedIn
Loads of testimonials about my presentation style regarding the NDIS here

If you are interested in receiving information on future courses and locations - email me scott@peregrinus.com.au