Do your stakeholders require education about what the NDIS means for them?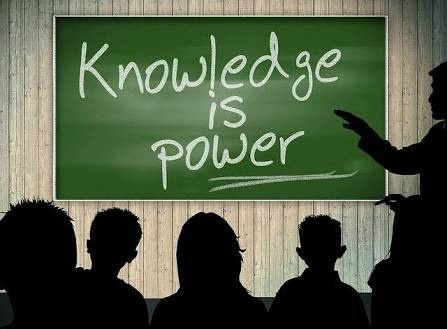 Not many people have as in-depth a knowledge of the NDIS and what it will mean for disability service providers and other stakeholders as I do.
I deliver a 2 hour easy to understand presentation (with plenty of humour thrown in) of what has motivated the disability reform agenda, the design of the NDIS to date, how the NDIS is different to operating under block grants and - most importantly, what the changes will likely mean for stakeholders - with plenty of time for questions and answers.
I also offer a free email follow-up service to answer questions attendees might have after the session is over.
"Before the session with Scott I was really worried about what the future held for me and the organisation I work for. Scott made the NDIS easy to understand and afterwards I felt a lot more confident about the future – for myself, the people I support and the organisation I work for"
Lauren B, Support Worker - The Ascent Group
In addition, I can do a follow up 2 hour session on strategic priorities for NDIS readiness for leadership teams and/or boards.
Speaking engagements of up to 2 hours are $880.00 GST inclusive - plus travel at cost for venues outside of the Sydney basin. For sessions outside of the Sydney basin there is a 2 session minimum per day.
Ideal for:
staff

boards

families

other stakeholders
Learning outcomes include:
understand how the NDIS operates compared to the historical welfare model of disability support

understand who is eligible for support under the NDIS and what is meant in practice by the term 'reasonable and necessary to live an ordinary life'

understand the process (including planning) a participant will go through as either a new-entrant or transitioning participant

understand the application of an individual funding package (including fixed and flexible components) and how the money flows to purchase support under the NDIS
Email or call me to discuss: scott@peregrinus.com.au or 0412 020 478
Attendee feedback
"Just thought you and Anita may like some feedback from yesterday's education session. I thoroughly enjoyed it, and I felt it was broken down very well - of all the NDIS sessions I have attended or participated in, this was definitely the most informative in the most simplistic way. I thought the trainer was fantastic also."
Ability Linker - Uniting Ability Linkers
"Just wanted to say congrats on the fantastic feedback from our Ability Linkers and your session this week. By all accounts you delighted them with your knowledge, presentation style and messages."
Anita Le Lay - Director Uniting Disability
"It was great to learn more about the NDIS. Lots now for me to think about and incorporate into my business plan."
Maree Becker - Owner Active Independence
"Thanks for contributing to what turned out to be a great event. As mentioned I would like to book you in for another session."
Greg Bergan - CEO Creativity Inc
Great presentation! You really helped me understand and conceptualise ndis. I felt engaged and attentive while listening. Thank you.
Marise C. - Northside Community Forum
"Thanks Scott, good feedback from the staff on your session."
Phil Coller - CEO The Ella Centre
"Your presentation went down well and very affirming for the staff present on the night."
Denise Heath - CEO NADO
"Hi Scott, feedback was excellent! All participants acknowledged having information clarified and appreciated a better context to support providers in the transition process. Really good, realistic, down to earth presentation with great working examples."
Fran Satchell A/District Director FaCS
"Staff commented how well they now understood things. I thought you did an awesome job and stories and analogies are so good. Just perfect for our needs. Thanks"
Amanda Callwell-Smith - CEO Essential Employment & Training
"The feedback from the staff has been very positive. They appreciated your extensive knowledge and the easy way in which you communicated a complex system"
Chris Campbell - CEO The Junction Works
"Thanks for today, the session was fantastic because finally someone spoke about the practicalities of it all"
Chris Laurie - Manager The Junction Works
Peregrinus Consulting - Supporting those who provide paid support for people with disability